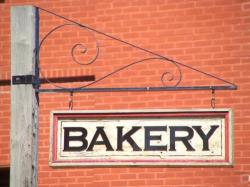 This databook provides key data and information on the bakery and cereals
market in the US. This report is a comprehensive resource for market, category
and segment level data including value, volume, distribution share and company &
brand share. This report also provides expenditure and consumption data for the
historic and forecast periods.
Scope
*Contains information on six categories:bread & rolls, breakfast cereals, cakes
& pastries, morning goods, cookies and crackers
*Market,category and segment level information on value, volume, and expenditure
& consumption, with historic (2003-2008) and forecast (2009-2013) data
*Category level company and brand share as well as distribution share
information for 2007 and 2008
*Review of the top two companies within the bakery and cereal market, including
company overview, key facts and business description
Highlights
The market for bakery and cereal in the US increased at a compound annual growth
rate of 1.8% between 2003 and 2008.
The bread & rolls category led the bakery and cereals market in the US,
accounting for a share of 24.9%.
Leading players in the US bakery and cereals market include Kellogg Company,
Kraft Foods, Inc and General Mills, Inc.
Reasons to Purchase
*Develop business strategies by understanding the quantitative trends within the
bakery and cereals market in the US
*Design effective marketing and sales strategies by identifying key market
categories and segments
*Identify key players within the market to plan lucrative M&A, partnerships and
agreements
Source:

Companies & Markets.com