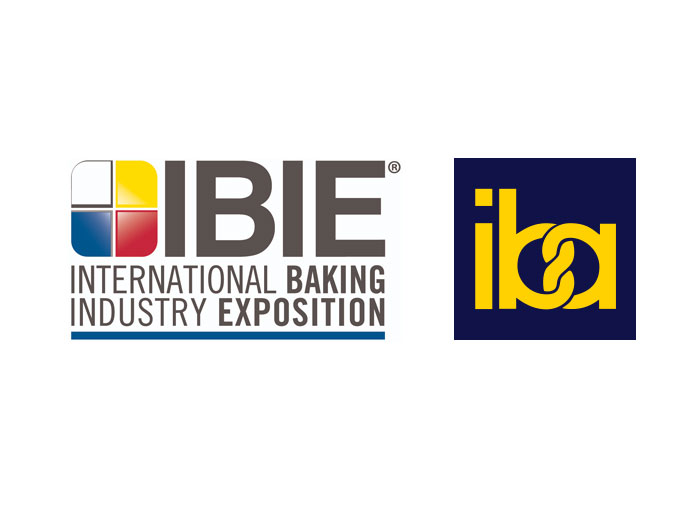 Washington, D.C. —The International Baking Industry Exposition (IBIE), commonly known as the Baking Expo™ and North America's largest baking industry event, announced an exclusive global marketing partnership with iba, the world's leading trade fair for bakery, confectionery and snacks. With IBIE and iba occurring on different triennial cycles, the two events are considered to be complementary trade events.
IBIE, held in Nevada, USA and produced by the American Bakers Association, Bakery Equipment Manufacturers and Allieds, and Retail Bakers of America, and iba, organized in Munich, Germany by GHM on behalf of the German Bakers' Confederation are recognized as the the two largest and most comprehensive Baking Expo's and Education Programs in the world. Together they will collaborate to support the growth and advancement of the global baking industry.
This partnership will enable iba and IBIE to extend their respective leadership positions to promote industry advancement and support growth opportunities for the worldwide baking and grain-based food industry. Each entity will combine resources to increase brand awareness, enhance market penetration across emerging markets of mutual interest, and work to enhance educational experiences and offerings at both events.

"Partnering with iba is an important step in the growth of IBIE. We've been supportive allies for many years and have similar missions and coverage as well as broader goals to help advance the global grain-based food industry," commented IBIE Chairman Joe Turano, president, Turano Baking Company. "This partnership will increase the visibility of our respective shows worldwide, giving exhibitors access to an increased number of international attendees and therefore more opportunities to expand into new markets."
"This collaboration will allow both IBIE and iba to extend our global reach as we leverage participation in foreign events to increase brand exposure through onsite booth presence, sponsorships, press events and speaking opportunities. By combining resources, both organizations will achieve the same brand objectives in a more cost effective and efficient way," said Dieter Dohr, CEO and President of GHM, iba.

Both IBIE and iba will be in attendance at upcoming international shows in support of this new initiative. Visit IBIE and iba for upcoming show dates and more information about these industry leading organizations.
###
About IBIE:
IBIE, sponsored by the American Bakers Association (ABA), the Baking Equipment Manufacturers and Allieds (BEMA) and the Retail Bakers of America (RBA), is recognized worldwide as the grain-based food industry's largest, most comprehensive trade event in the Western Hemisphere. A "working show," where millions of dollars of business is conducted daily, IBIE brings the entire professional baking community together, offering the complete range of equipment, supply and ingredient solutions and showcasing the newest baking technology in 1,000,000 net square feet. The triennial event will next be held in Las Vegas, Nevada on September 18-21, 2022, with a full day of education on September 17.
About iba:
iba, the world's leading trade fair for bakery, confectionery and snacks, takes place every three years at Fairground Munich. The trade fair brings together all the products and technologies that are relevant to bakers and confectioners of all sizes, decision-makers from the bakery and confectionery industries and food retailers. The range of topics includes from raw materials, baking ingredients and frozen bakery products through production and packaging technology, process optimization and information technology to complete interior design of bakeries, pastry shops or cafés. More than 77,000 trade visitors from around 170 countries came to iba 2018. In total, over 1,300 companies exhibited. The next iba will take place October 24-28, 2021, in Munich.