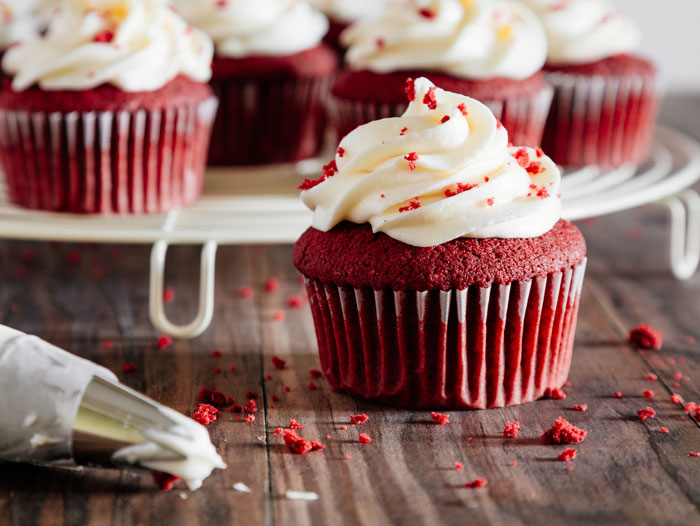 Springtime is coming, believe it or not, and with comes several spring holidays that we all love to celebrate. Amongst them is Valentine's Day, or as we refer to it in the bakery industry, Red Velvet season!
Red is for Cake
Not only is love in the air on Valentine's Day, but the holiday itself is synonymous with a few colors, the main one being red. This year, it doesn't have to just be the hearts that are red, turn your bakery case red too with offerings of Red Velvet cake to help any lovebird celebrate the holiday.
But it doesn't have to stop at cake – make cupcakes and donuts too…and that way, you can celebrate your love with these vibrant treats all day long! BakeMark can help you make it happen with Westco Red Velvet Cake Mix or Westco Red Velvet Donut Mix. Top them both with cream cheese frosting and Sprinkelina Valentine's sprinkles for a festive and romantic treat!
To read the rest of the story, please go to: BakeMark