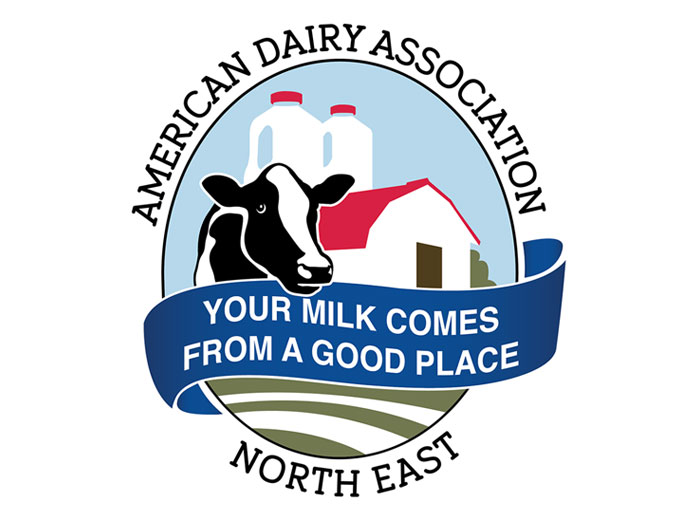 SYRACUSE, N.Y. – American Dairy Association North East recently held a crisis preparedness training for members of the Pennsylvania Association of Food Protection, as part of its crisis communications outreach effort to support dairy farmers and the dairy industry.
The two-day training included a mock crisis drill to help prepare dairy industry food safety professionals to respond to a potential scenario that could threaten the industry.
"We're so fortunate to have a fully developed crisis team on our staff that maintains a state of readiness to respond to a crisis or emerging issue that could affect our industry," said ADA North East CEO John Chrisman. "We're glad to be able to share this expertise with our industry partners so we can work together if and when a situation should arise."
ADA North East also works in conjunction with Dairy Management Inc., and the 16 other state and regional checkoff organizations, which allows us to draw on others' experiences and their reactions to work to control the issues.
ADA North East's Core Crisis Team meets monthly and on an as-needed basis for urgent concerns that need a response. The team also holds quarterly crisis preparedness training and/or crisis drills for its staff members so they are armed with the best information to defend dairy.
"You can't wait until you're in the midst of a crisis to develop a crisis plan, so we are diligent about being prepared to respond to an issue as soon as we catch wind of it," said ADA North East Director of Consumer Confidence Beth Meyer. "We're here to support and work together within the industry – and especially with our dairy farmers – so they can focus on what matters most – producing safe, nutritious milk to feed communities."
One participant from the Pennsylvania Association of Food Protection said, "The drill gave me additional 'food for thought' for our crisis plan. No one should feel comfortable with the thought that it won't happen to them."
Several participants also recognized the need for their organizations to be better prepared to deal with the media during a crisis, including managing the rapid spread of information via social media.
"We need to develop a plan to address who talks to the media from our organization, and we need to have a plan in the event of no cell or internet service during a crisis," said another participant.
Most issues result because of activists, but other hot topics involve on-farm or farmer issues, food safety concerns or product recalls, product issues in schools, labor issues, etc. ADA North East developed a chart to show the breakdown of the issues its crisis team addressed in 2022.
"Ideally, we'd love to never use our crisis plans," said Meyer. "But if and when an issue arises, we're ready to help keep the bad from getting worse."
For more information about crisis communications within the dairy industry, contact American Dairy Association North East at 315.472.9143.
About American Dairy Association North East
American Dairy Association North East (ADA North East) is the dairy farmer-funded organization funded by participating dairy farmer's checkoff investment to build demand and sales for milk and dairy foods throughout the local region. Representing nearly 9,000 dairy farm families in Delaware, Maryland, New Jersey, New York, Pennsylvania and northern Virginia, ADA North East develops and implements local programs to drive milk and dairy sales at retail outlets and in schools. The organization also conducts consumer education about dairy through events, traditional and social media, and in collaboration with health professionals through National Dairy Council®. ADA North East works closely with Dairy Management Inc.™, the national dairy checkoff organization, to support nutrition research, national partnerships and developing export markets for dairy to bring a fully integrated promotion program to the region. For more information, visit www.AmericanDairy.com, or call 315.472.9143.