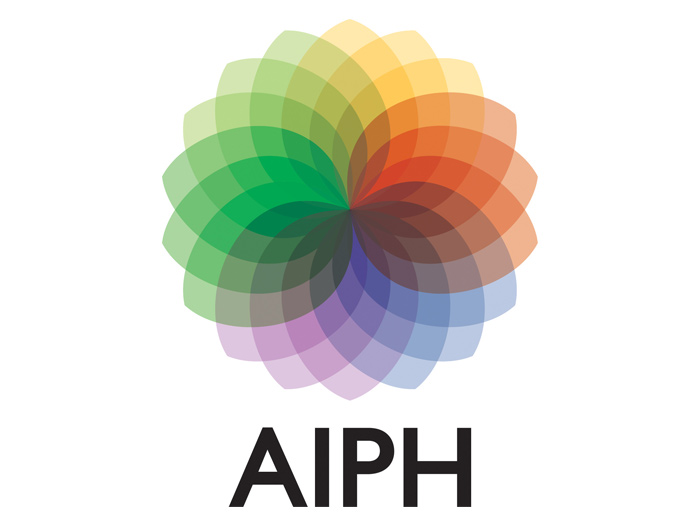 The International Association of Horticultural Producers (AIPH) announces the International Horticultural Expo Conference programme for 13 March at its Spring Meeting in Lisbon, Portugal.
Expo organisers from future AIPH-approved International Horticultural Expos will travel to the Portuguese Iberostar Selection Lisboa hotel in Lisbon to present their progress reports at the International Horticultural Expo Conference on 13 March.
AIPH-Approved International Horticultural Expos are beautiful events that showcase the power of flowers and plants. The Expo parks are enjoyed by millions of visitors and leave environmentally positive legacies for the host city's residents.
What is an AIPH Approved International Horticultural Expo?
For more than 60 years, AIPH has had a mandate agreed upon by the 1928 Paris Convention and subsequent protocols to approve and regulate these major horticultural events.
Millions are spent developing these international spectacles that can stimulate the development of entire cities and transform the international reputation of hosting regions. Each Expo attracts many international participants and millions of visitors and lasts up to six months, with sites ranging from the smallest of 25 hectares to the largest of 500 hectares or more. Every Expo is carefully regulated, steered, and monitored by AIPH.
AIPH Guide to Master Planning an Expo
Mr John Boon, Director of Landscape Architecture and Urban Design at ARCADIS – a global design, engineering, and management consulting company – will talk about his collaboration with AIPH and present a new master planning guide for World and International Horticultural Expos.
The guide focuses on the key elements to be considered when starting an Expo project. It provides several methodologies and best practices beneficial for the master planning of both the Expo site and its legacy.
Backed by previous Expo case studies, examples of Masterplans and their pros and cons, and consideration of broader urban integration, this work will be of interest to every urbanist, landscape architect, city planner or developer.
Mr Boon has more than 25 years of experience as a landscape architect. He was appointed chief designer of the World Horticultural Expo Floriade 2012 in Venlo, Netherlands. He is also at the forefront of sustainable and healthy outdoor space design. In the Netherlands, he introduced the Healthy City Index.
Learn from other prominent major event experts
For all major special events, efficient and effective transportation will be the first and last impact on every visitor. Mr David McCrae, Vice-President and Managing Director of TMS – Transportation Management Services – will discuss planning a capable transportation system. That will set the tone for the visitor experience's totality and shape every visitor's lasting memory.
Also presenting to Expo Conference delegates will be a multi-tasking event manager, Biblo Event. This organisation has been enthusiastically planning innovative, creative, and perfect events since 2013. At the Expo Conference, they will share their experience creating spectacular events.
World Green City Awards 2024
AIPH is keen to engage and put nature in the heart and the centre of urban living; through our Green City Programme, we held the first World Green City Awards 2022. Two AIPH-Approved Expos host cities were among the finalists. At the Expo Conference, entry for the World Green City Awards 2024 will officially open. For more information or to register an interest, visit our website here.
Learn how to host, participate, or support an AIPH-Approved International Horticultural Expo
The Expo Conference is an excellent opportunity to learn about future International Horticultural Expos, how to host or participate in future World and International Horticultural Expos, and plenty of opportunities to network with Expo organisers, city representatives, urban developers, landscape designers, NGOs, international city and environmental organisations, and suppliers to major events.
Audiences will also listen to updates from our host cities in Türkiye affected by the devastating earthquakes on 6 February. The Expo organisers will report about the next steps, particularly Kahramanmaraş, which was due to open at the end of April.
Major event suppliers on hand to support Expo organisers
Expo organisers can benefit from the many networking opportunities at this Expo Conference. Representatives from the AIPH Preferred Partner programme will be in attendance. And we welcome Mosimann's, our newest quality event service provider for catering. Find out more on the AIPH website.
For more information and to book tickets, please visit the Event Page.
Until 2028, AIPH has approved International Horticultural Expos in China, Japan, Qatar, South Korea, Thailand, and Türkiye.
AIPH thanks Spring Meeting Headline Sponsor Biblo and Expo Conference Headline Sponsor TMS – Transportation Management Services.
International Association of Horticultural Producers (AIPH)
Since 1948, AIPH has united horticultural producers in an international community that thrives to this day. AIPH strives to reignite and uphold an appreciation of plants that we believe are a basic human instinct. We support the work of grower associations globally. Together, we champion a prosperous industry, growing plants that enhance lives, advance societies, and sustain our planet, for this generation and the next. AIPH is the approving body of Horticultural Expos: major international events lasting up to six months and covering park areas from 25 to 500 hectares. Expos create gardens, pavilions, events, and attractions that delight visitors. Expos in Europe typically attract 2-4 million visitors, and Expos in Asia, like Expo 2019 Beijing, can reach up to 10 million. AIPH is proud to have approved and supported more than 50 International Horticultural Exhibitions since 1960. A gallery of past Expos can be viewed online.