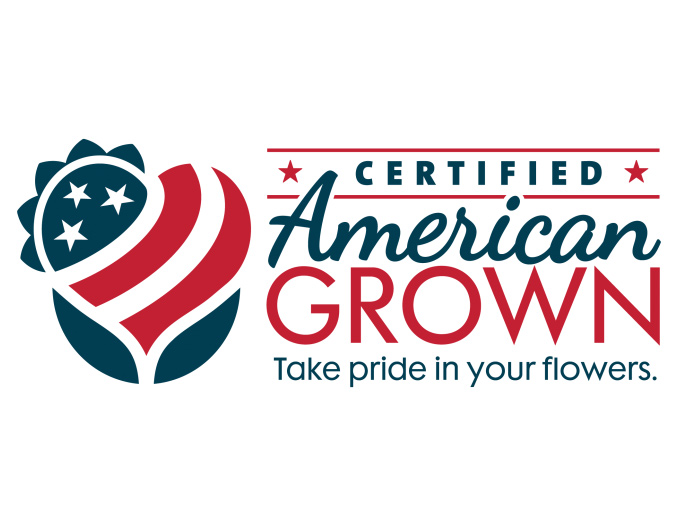 Seville, FL – Certified American Grown is working with the team at Fern Trust; talented floral designer, Kelly Shore; a talented culinary team; and wonderful event planners to bring the upcoming Field to Vase dinner together in an extraordinary way. To be held on Saturday, March 4, 2023, this unique and immersive experience to bring guests to a fern farm will be like no other.
The Fern Trust dinner is an experience welcoming guests onto farms to enjoy the beauty, learn about foliage farming firsthand from David Register and Fern Trust family members, and build a community of like-minded American Grown fans. Experiences and tablescapes will be imagined and created by top U.S. floral designer Kelly Shore of Petals by the Shore. Coupling the feast for the eyes and soul provided by the farms and designs, artfully prepared multiple course meals are presented by well-known, local farm-to-table chefs, and accompanied by wine, micro-brewed beers from Persimmon Hollow, spirits from Copper Bottom Spirits, and good company. The great event will be further supported by amazing farming partners such as Vo La Salle Farms.
Further expanding the partnership to bring this great event together, sponsors for the upcoming wonderful dinner include: AROO, Ball Horticulture, Florida Farm Bureau, Florida Farm Credit, and the Florida State Florist Association. These events are truly a phenomenal opportunity to bring the community together and support American farming families to ensure growth and prosperity.
Accompanying the dinner and design demonstrations, guests will make a further hands-on personal connection to the art and science of flower farming and the importance of America's floral landscape and heritage as part of U.S. agriculture through the opportunity to take farm tours, meet with Fern Trust team and family members, and become more deeply involved in the work and passion committed to bring beautiful foliage to the market for everyone to enjoy.
"We are truly excited to welcome guests to Fern Trust and to highlight the beauty that is grown on our farms here in Florida," said David Register, Executive Vice President of Fern Trust. "Our family heritage of farming ferns and foliage here in the U.S. runs deep and it is a passion to continue to share when we do. When people have the opportunity to learn where their foliage is grown and produced to beautify their arrangements at home and in their offices, we have the chance to increase our supporters and ambassadors. Our farms are unique and exciting – the Field to Vase dinner is an immersive and engaging way to enjoy our farm, support American grown, build community, and increase the movement to purchase more domestic foliage and flowers."
This special dinner is selling quickly. Seating and tickets are limited. For more about FernTrust, Kelly Shore, other partners and future dinners throughout 2023, and to purchase tickets, please visit americangrownflowers.com/fieldtovase. Keep up on the latest new and upcoming event by making sure to sign up for the e-newsletter. For up-to-the-minute news, visit the American Grown Field to Vase Dinner Tour on Instagram and Facebook.