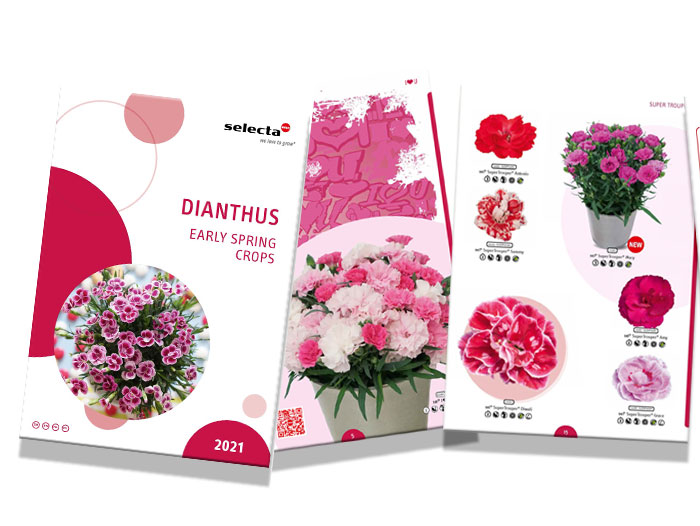 Just as our product ranges are updated every year, we also regularly change our appearance. Our catalogues are your basis, source of information and decision-making aids for successful planning. In order to constantly improve ourselves, we have revised our catalogue design, given it a contemporary look, added new elements and supplemented it with additional perspectives. The new appearance is fresh, modern and innovative. The new layout with emotional images, informative texts and clear structure presents the range clearly in a dignified and attractive setting.
Click here for the new catalogue.

Pot carnations are still on the rise! And the top novelties come from us – because we live the motto ONE in Dianthus! Pink Kisses® is our prime example and the undisputed pot carnation that convinces everyone with all its benefits and campaign. The proof of our tireless development and breeding work is our variety I❤U with double flowers, compact growth and unique play of colours. And Purple Wedding®, Peach Party®, Scully® and Early Love® are also highlights in their own right. The fragrant DiaDeur® series also convinces with a successful concept.
To read the rest of the story, please go to: Selecta One