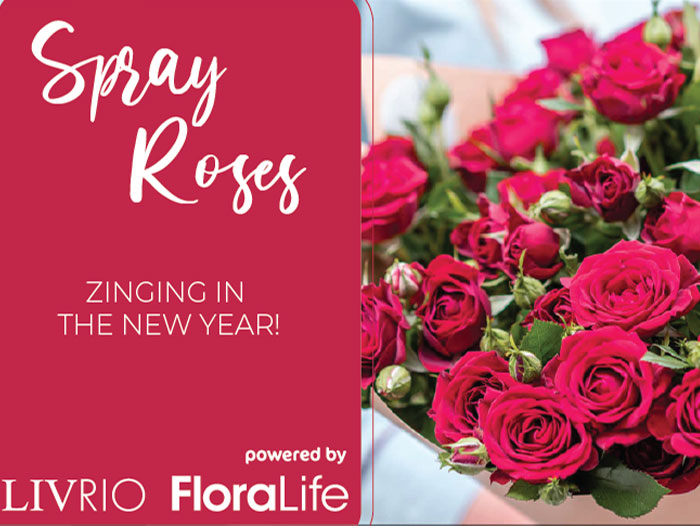 If you follow Pantone's color of the year, then you'll already know that the color for 2023 is 'Viva Magenta', a beautiful jewel tone drawn from nature that vibrates with joy, vitality, and confidence. It holds the ability to inspire, empower and spark self-expression.
So, if you're looking for a vivacious floral antidote for the post-holiday's ennui, look no further than a hot pink spray rose, such as 'Lovely Lydia'. These beauties are the perfect tonic for ringing in the new year in style.
Just like their classic cousins, spray roses offer all the elegance of a standard rose, but in miniature form. What spray roses lack in size, they make up for in number, each stem holds multiple heads, so it doesn't take many to make a big impact.
To read the rest of the story, please go to: LivRio Magazine December 2022, powered by FloraLife