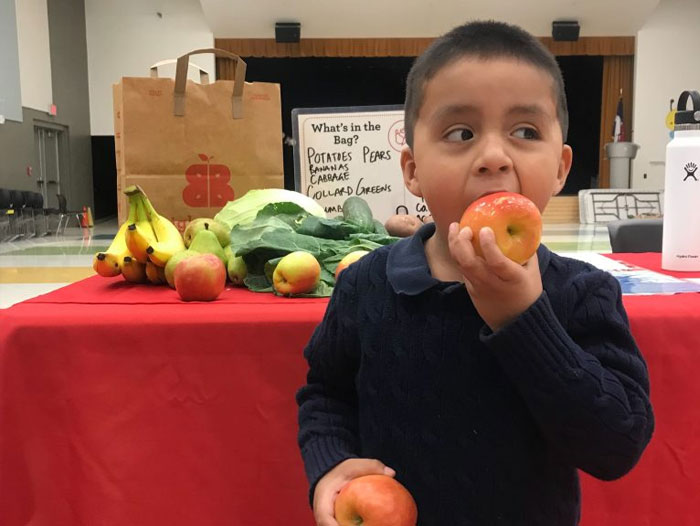 Brighter Bites announces its top donor partners from across the produce industry.
Together these eight organizations helped donate produce that Brighter Bites distributed to 27,000 families in Houston, Dallas, Austin, New York City, the Washington, D.C. metropolitan area, and Southwest Florida during the 2018-19 academic year.
Brighter Bites Top Donor Partners are:
• The Coastal Companies Foundation
• D'Arrigo Bros. of New York
• Hardie's Fresh Foods
• Lipman Family Farms
• Mann Packing
• Southern Specialties
• Sysco Freshpoint
• Taylor Farms Texas
Brighter Bites would not be possible without the remaining produce and logistical support that come from our Feeding America Food Bank partners who include the Houston Food Bank, North Texas Food Bank, City Harvest, Capital Area Food Bank, and Harry Chapin Food Bank.
To read the rest of the story, please go to: Brighter Bites