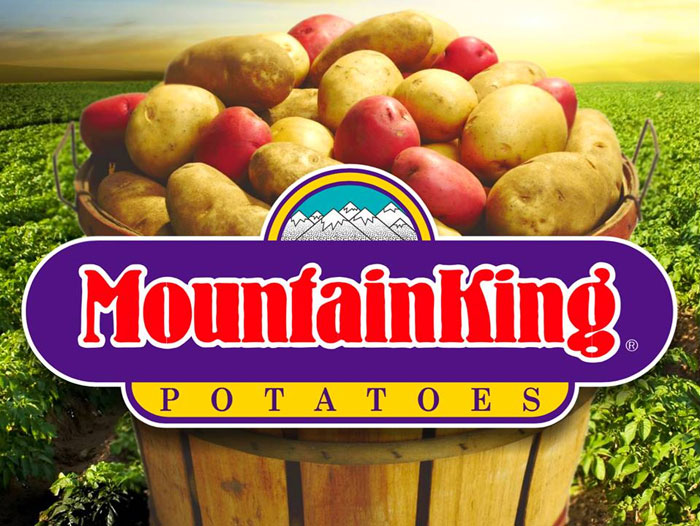 HOUSTON, TX – In response to the explosive growth and demand for smaller-sized potatoes in smaller-sized bags, MountainKing has acquired a Colorado packing facility in the farm-rich San Luis Valley dedicated exclusively to its popular fingerlings and new "baby" versions of its Yellows and Reds.
The new MountainKing facility in the south-central Colorado town of Hooper will package the company's Baby Yellows, Baby Reds and combination Baby Medleys in 1.5# see-through mesh bags designed to extend product shelf life and appeal to younger shoppers. Fingerlings will be packed in 1.5# and 5# bags.
In the most recent 52-week reporting period, potato packages sized four pounds and under grew five percent in unit sales and seven percent in dollar sales, according to IRI. Small bags four pounds and under now account for a quarter of all unit sales scanned. At $606 million, small packages are the second-largest dollar contributor to the category.
Besides operating to market demands, MountainKing's third Colorado facility allows the company to pack directly from the source while expanding its access to more U.S. markets. The facility also gives the Texas-based company the ability to combine smaller potatoes on mixer loads from its other Colorado packing sheds. MountainKing, one of the world's largest growers of high-flavor potato varieties, is also establishing a network of LTL options and forward distribution hubs for customers that cannot order full truckloads.
For more information, go to www.MountainKing.com. Also, follow MountainKing Potatoes at www.Facebook.com/MountainKing-Potatoes.