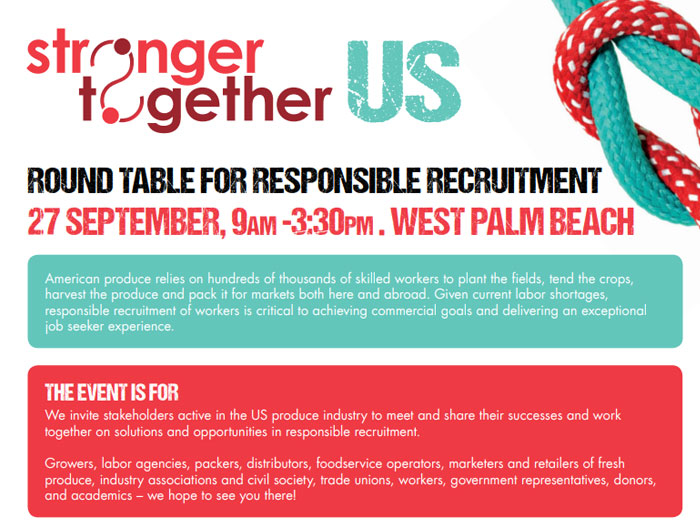 Stronger Together US is hosting a Responsible Recruitment Round Table event on Friday, September 27, 2019, in West Palm Beach, Florida. We are delighted to announce speakers from Castellini Group, Lipman Family Farms, Titan Farms, and Walmart.
Practical and focused on real experience, sessions will include:
Building and Retaining a Competitive Workforce
Perspectives and Experiences with Responsible Recruitment – panel discussion and Q&A
Current Experiences in Recruitment – collective brainstorming and interactive discussion
Benefit from peer-to-peer learning from across the labor and supply chain, share your perspective, and gain a deeper understanding about what responsible recruitment means for your organization.
More details are available in the registration link: https://www.eventbrite.co.uk/e/stronger-together-us-round-table-for-responsible-recruitment-florida-tickets-63197125303. This event is FREE of charge for stakeholders active in the US produce industry.