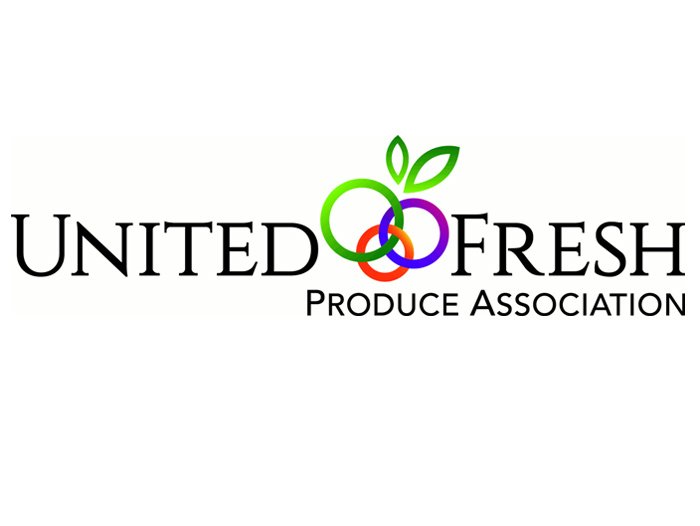 WASHINGTON, DC – Due to the success of the first United Fresh Partner X-Change in Chicago bringing together retailers, foodservice buyers and produce suppliers in one-on-one meetings, the United Fresh Convention & Expo is expanding the program during the 2020 show, June 16-19, in San Diego.
The retail/foodservice matchmaking program will expand with up to 35 slots – offering 10 additional opportunities – as the FreshMKT Partner X-Change. In addition, United Fresh is adding a matchmaking session focused on C-suite operations management and industry service providers. This new FreshTEC Partner X-Change will include 25 slots, providing a similar opportunity for packaging companies, equipment manufacturers, technology solutions and other service providers to meet with their target customers in 15-minute matchmaking sessions.
Both Partner X-Changes will kick off Tuesday, June 16, in a private lunch discussing current and future industry trends with Dr. Ed McLaughlin, Robert G. Tobin Professor of Marketing and Director of the Food Industry Management Program at Cornell University. Professor McLaughlin has long been recognized for his expertise working not only with Cornell students and faculty but helping lead a number of executive education programs serving industry leaders, including the United Fresh Executive Development Program. Following lunch, the matchmaking sessions begin with each participating company having 10 different meetings with potential customers or suppliers throughout the afternoon. The event concludes with a happy hour overlooking San Diego Bay prior to the United Fresh Opening Party aboard the USS Midway.
"Last year's Partner X-Change was very productive for us," said Paul Kneeland, Executive Director, Fresh Operations, Gelson's, and co-chair of the 2020 United Fresh Convention Committee. "We had follow-up meetings with many of the vendors both at the show and afterward."
Rich Gonzales, Vice President, Global Produce Sourcing, Walmart, and a member of the Convention Committee, added, "The variety of meetings across the entire produce supply chain helped to give us exposure to potential suppliers and service providers and to connect them with the appropriate party within our organization." Both Gelson's and Walmart will be back in 2020.
"We're excited about the new FreshTEC Partner X-Change as a way to meet with companies offering us new solutions," said Raina Nelson, Executive Vice President of Business Development, Renaissance Food Group, and Chair of the United Fresh-Cut Processor Board. "Members of our Fresh-Cut Processor Board are looking forward to meeting with our current and prospective service partners in this new format."
"Both the FreshMKT and FreshTEC Partner X-Changes offer an added value exclusive to our exhibitors, providing a great way to launch their convention experience," said United Fresh President & CEO Tom Stenzel. "Last year's program enabled buyers to meet potential suppliers in a quick and easy format, then visit their exhibit booths on the show floor for more in-depth conversations. That's an ROI our exhibitors can count on when they participate in this program."
Retailers and foodservice companies that want to participate in the FreshMKT Partner X-Change should contact Spencer Crawford, Industry Relations Manager at 202-303-3415 or scrawford@unitedfresh.org. Due to the demand for participation from produce suppliers, openings for vendor slots will become available at 1:00 pm Eastern time, Wednesday, January 22, 2020. Slots will then be assigned on a first-come, first-served basis.
Produce operations executives who wish to participate in the FreshTEC Partner X-Change are asked to complete an online application, which will be posted online shortly. United Fresh will review applications to ensure a diversity of company executives with sufficient buying responsibility to meet vendor needs. For more information about the operations program, contact Erin Hutchison, Director, Supply Chain Relations at 202-303-3422 or ehutchison@unitedfresh.org.
###
About United Fresh Produce Association Founded in 1904, the United Fresh Produce Association brings together companies across every segment of the fresh produce supply chain, including growers, shippers, fresh-cut processors, wholesalers, distributors, retailers, foodservice operators, industry suppliers and allied associations. We empower industry leaders to shape sound government policy. We deliver the resources and expertise companies need to succeed in managing complex business and technical issues. We provide the training and development individuals need to advance their careers in produce. Through these endeavors, we unite our industry with a common purpose – to build long-term value for our members and grow produce consumption.