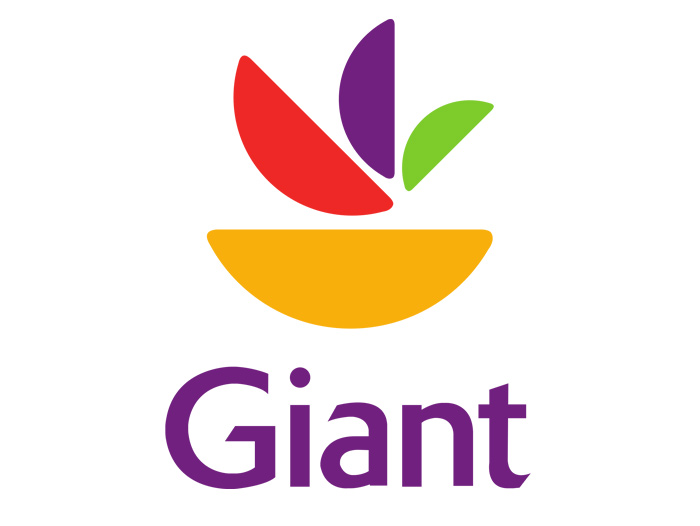 LANDOVER, Md. – Giant Food, the leading greater Washington D.C. regional grocery chain, announces its new brand campaign, "Find Your Local." Dedicated to all things local, the campaign theme calls attention to Giant's longtime commitment to the communities it serves across areas of educational programs, partnerships, and product offerings.
Running through the end of the year and featuring four vignettes from real Giant shoppers —Marcellus, Isabelle, Diane, and Courtney, the spots highlight the connections Giant forms with customers through benefits like its Healthy Living programs and its commitment to sourcing local. Giant Food offers over 1,000 items from more than 100 local vendors. All commercials were shot locally and produced using local businesses and a workforce that was over 85% from the DMV region.
"We are proud of the community we serve, and it is always a pleasure to work directly with our local businesses and customers," said Kathryn Kowalzik, Director of Marketing, Strategy and Media at Giant Food. "We are continuously pushing to find new opportunities to expand our reach to our community and neighbors, and these commercials highlight some of those efforts and the relationships created through them."
Working with local DC-Metro area creative shop RP3 Agency, Giant's agency of record since May 2018, the campaign consists of TV, radio, social media, mobile, digital, in-store, and out-of-home.
"Few retailers can claim to be as truly local as Giant. The chain started 86 years ago in downtown D.C. and grew to what it is today—a staple in every neighborhood. No other grocer knows the local unique tastes and traditions as well as Giant and this campaign is a perfect reflection of that," said RP3 Founder-CEO Beth Johnson.
For more information about Giant and the new campaign, visit www.giantfood.com.
ABOUT GIANT FOOD
Since opening its first location 86 years ago in Washington, D.C. in 1936, Giant has been an integral part of the communities and customers it serves. Giant is committed to being a Better Neighbor and has designated four main giving pillars that address local Food Insecurity, Military Support, Pediatric Cancer Research and Social Equality. Giant is headquartered in Landover, Md. and operates 165 supermarkets in Virginia, Maryland, Delaware, and the District of Columbia with approximately 20,000 associates. Included within the 165 stores are 153 full-service pharmacies and 27 Starbucks locations. Giant fits all the ways today's busy customers want to shop – whether in store or online. With 162 Giant Pickup locations and Giant Delivers available in all of its markets, customers have even more convenient options right at their fingertips to get the best products and prices, whenever and however they choose. For more information on Giant, visit: www.giantfood.com.
ABOUT RP3
RP3 is a proudly independent, full-service creative agency in the D.C. metro area focused on building new ideas, technologies, and experiences that forge meaningful connections between people and brands and create opportunities that propel businesses forward. Founded in 2009, RP3 is a certified woman-owned small business working with a variety of forward-thinking clients including ABC Fine Wine & Spirits, the American Association of Colleges of Pharmacy (AACP), City Center DC, Eagle Bank, Giant Food, Guiding Stars, the Hay Adams, Hilton, Kaplan, Koalafi, Long & Foster, the National Community Pharmacists Association (NCPA), Norfolk Southern, University of Maryland, the U.S. Air Force Band and the U.S. Navy, and have deep collective experience in Healthcare, Retail/Grocery, Transportation, Travel and Destination, and Education. To learn more visit http://rp3agency.com.