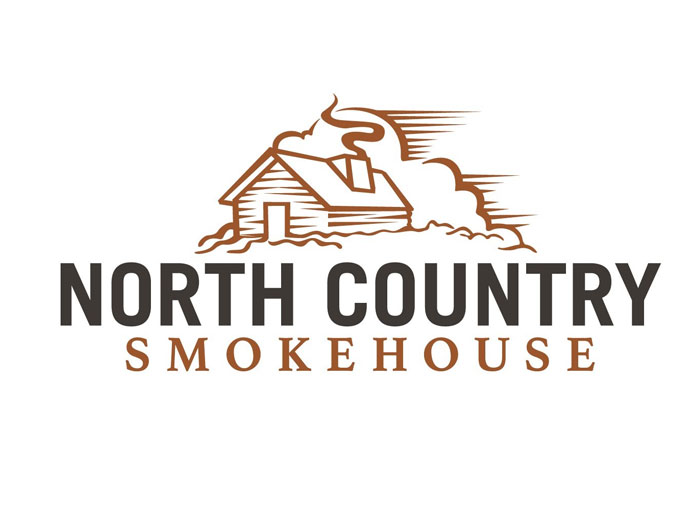 CLAREMONT, N.H. — North Country Smokehouse (NCS) Applewood Smoked Uncured bacon is now available to Blue Apron home cooks across the country. Blue Apron, the original American meal kit, has curated a selection of new menu items featuring NCS bacon, like their seasonal Brunch Box, bacon and gouda cheeseburgers and bacon, eggs, and cheese bread pudding. North Country Smokehouse is a well-known producer of hand-trimmed, humanely raised and organic smoked meats that are free from nitrates, nitrites, antibiotics, and growth hormones.
Consumer insights reveal home cooking is on the rise and here to stay. Despite rising food costs, consumers continue to find new and exciting ways to enjoy innovative cuisine, including meal kits. Blue Apron offers fresh, chef-designed meals that empower home cooks to embrace their culinary curiosity in the kitchen with incredible recipes that promote dietary and planetary wellness for everyone.
"We're thrilled to partner with Blue Apron," says North Country CEO, Aaron Corbett. "We prioritize honest food with exceptional flavor and Blue Apron built their brand on the very same values."
North Country sources their pork from their very own family farms. In the smokehouse, the bellies smolder over hardwood embers for hours on end. "Patience and persistence are part of the recipe," says Corbett. "The bacon is incredibly balanced; it elevates any dish it's added to."
Look for the cobranded North Country Smokehouse logo displayed on the back of bacon packaging in your next Blue Apron order. Customers can order a box as part of their subscription through Blue Apron's website and mobile app, and without a subscription on the Blue Apron Market.
About North Country Smokehouse
As one of America's few remaining, family-owned smokehouses, North Country's mission is to hand craft premium, artisanal smoked meats with relentless flavor, exceptional animal care, and respect for the land. Located in the heart of New England, their authentic charcuterie features only the best hand-selected, natural ingredients, and small batch smoking process over embers of local hardwoods.
A subsidiary of duBreton, North Country Smokehouse is vertically integrated from feed to further processing and farms responsibly for people, animals, and the environment. In an industry widely focused on pace, North Country Smokehouse is focused on restoring values to America's farm and food systems and has been recognized for producing premium, better-for-you proteins with patience and persistence.
Voted America's Best Bacon by Men's Journal, New England's Best Meat by Yankee Magazine, and The Best Bacon in America by Food & Wine, the company prioritizes true transparency and culinary innovation.
North Country Smokehouse can be found at upscale retailers, discerning distributors, and with custom crafted recipes in noted restaurants, hotels, and resorts nationwide.
Visit ncsmokehouse.com for more information.