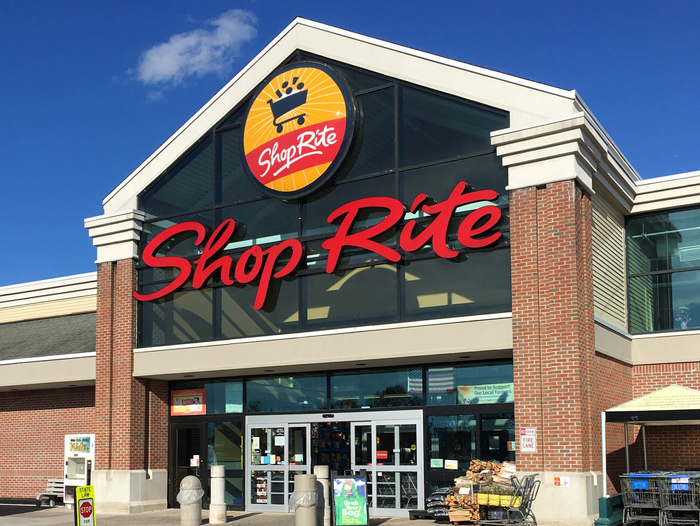 Keasbey, NJ –  ShopRite has been named to Newsweek's 2019 "America's Best Customer Service" list, which recognizes companies for building key relationships with customers and providing top-notch shopping experiences.
ShopRite was among the top three supermarkets singled out by Newsweek for receiving high marks from customers in a recent survey of regional and national retailers.
The magazine surveyed more than 20,000 American customers, asking each participant about retailer accessibility, communication, technical competence and customer focus. The publication also asked customers how likely they were to recommend the brand to friends and family. The top three brands to receive the highest scores for their category were awarded "America's Best Customer Service 2019."
"Many of our ShopRite stores are family-owned and operated and have strong ties to the community. As a result, commitment to our customers never wanes and helps drive all our decision making at ShopRite," said Karen Meleta, vice president of Consumer and Corporate Communications for ShopRite. "We thank all of the retail store teams for their passion and dedication and our customers for giving us high marks for that service. We're honored to make Newsweek's list for America's Best Customer Service."
ShopRite's approach to customer service is comprehensive, with associates helping customers in-store, online and through ShopRite's Customer Care Center. That service may involve helping a customer at one of ShopRite's many pharmacies, having a menu plan developed with one of ShopRite's registered dietitians or making sure a customer's online grocery order is hand-selected in-store by a personal shopper.
In her introduction to the survey results, Newsweek Global Editor in Chief Nancy Cooper said the larger, impersonal forces transforming retail prompted the magazine to take a closer look at what drives best-in-class customer service with the inaugural survey.

"It seemed like a good time to recognize a more personal factor in business success: the ways in which many companies nurture their relationships with consumers," noted Cooper.
Newsweek worked with Statista, the respected global research firm, to collect and analyze data across all retail categories for its "America's Best Customer Service."
To see Newsweek's story and the result of the survey, click here: https://www.newsweek.com/americas-best-customer-service-2019/brick-and-mortar-retailers-food-health-beauty
For additional information visit ShopRite.com.
###
About ShopRite
ShopRite is the registered trademark of Wakefern Food Corp., a retailer-owned cooperative based in Keasbey, NJ, and the largest supermarket cooperative in the United States. With more than 276 ShopRite supermarkets located throughout New Jersey, New York, Pennsylvania, Connecticut, Delaware and Maryland, ShopRite serves more than six million customers each week. Through its ShopRite Partners In Caring program, ShopRite is dedicated to fighting hunger in the communities it serves. Since the program began in 1999, ShopRite Partners In Caring has donated $43 million to food banks that support more than 2,200 worthy charities. For more information, please visit www.shoprite.com.