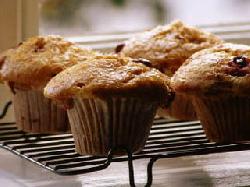 Muffins are staples for breakfast, coffee breaks and snacks any time of the day. Consumers look for both traditional favorites as well as new flavors. And, the healthful eating trend is driving the muffin market.
While traditional bran muffins have always been considered healthful, the current trend is to make most muffins more nutritiouswith no change in their traditional flavor and texture.
Aunt Millies Bakeries, Ft. Wayne, Ind., has always prided itself on being on the leading edge when it comes to healthful baking. It sells its own brand of baked and packaged muffins to supermarkets in the South and Midwest.
To read the rest of this story please go to: Baking Management