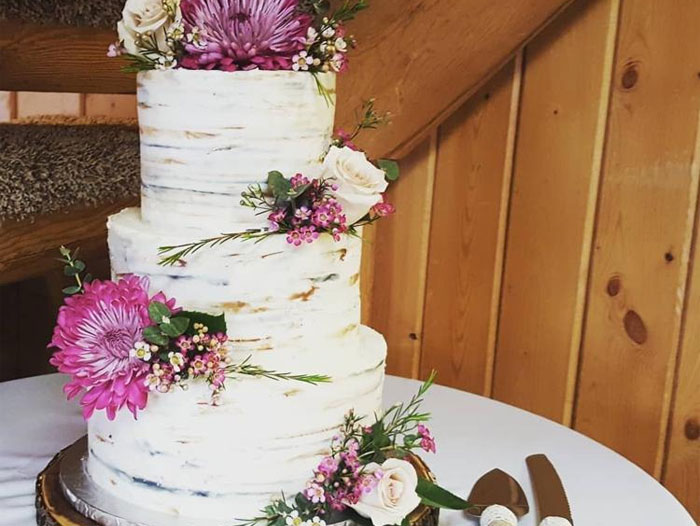 Paisley Cakes creates incredible custom cakes for birthdays, weddings and more.
In October of 2019, a Blackfoot, Idaho bakery was recognized as one of the top bakeries in America. Paisley Cakes announced that it has been named the Sweetest Cake & Cupcake Bakery in Idaho by ​Dawn Foods​ in its annual Sweetest Bakery in America Contest. The bakery competed against over 1,000 other bakeries across the United States.
Owned by Lanae and Michael Workman, Paisley Cakes has been a part of the Blackfoot, Idaho community for nine years and is best known for their incredible custom cakes for birthdays, weddings and more, other specialty desserts, soda bar, and sandwiches; along with their seasonal specialties such as pies for Thanksgiving, gift baskets, and cookie trays for Christmas, and chocolate dipped strawberries at Valentines Day and Mother's Day!
"We have been so blessed to be part of Eastern Idaho for so many years, and it is wonderful to be acknowledged for our hard work and efforts! We are excited to continue to provide delicious desserts for all kinds of events for many years to come! Thank you to all of our awesome customers who voted for us to be named Sweetest Cake Shop in Idaho!" said Bakery Owner, Lanae Workman.
In the third year of the competition, Dawn Foods invited communities across the U.S. and Canada to cast their vote (from July 1 – Sept. 30) and help their favorite bakery win the title of Sweetest Bakery in America and Sweetest Bakery in Canada. The annual contest continues to grow in popularity with Dawn receiving over 1.4 million votes via text and online throughout the contest.
"The entire Dawn Foods family wants to extend a big congratulations to all bakeries that participated in our third-annual Sweetest Bakery in America contest," said Dave Rhoades, North America VP of Marketing for Dawn Foods. "We are inspired each and every day by your hard work and commitment to making life's sweetest moments even sweeter. As a valued bakery partner for nearly 100 years, it's our longstanding commitment to bring you the tools necessary to help grow your business – through contests such as this for example – and encourage meaningful connections with your local communities."
Paisley Cakes, will hold a celebratory event at the bakery to honor this achievement, and to thank Eastern Idaho for its ongoing support. They have not decided on an exact date, but watch their social media for more information!
About Paisley Cakes
Paisley Cakes opened in 2010, and has been providing custom cakes and desserts for Eastern Idaho ever since. They opened their retail storefront bakery in 2013 at 1800 E. Airport Road, in Blackfoot, Idaho. Paisley Cakes is open Monday-Saturday 11 a.m. to 7 p.m. and serves assorted desserts, custom soda bar, ice cream, and sandwiches. Custom cake and dessert