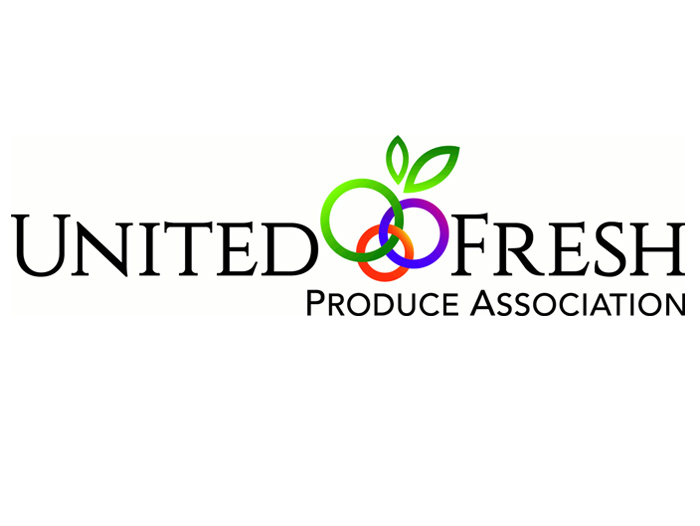 WASHINGTON, D.C. – The United Fresh Start Foundation will host a "Back to School with Fruits and Veggies" Discussion Series the week of July 26-30. This virtual program will bring together produce suppliers and school customers to discuss innovative programs and new opportunities to increase children's access to fresh produce at school and beyond.  
"This year's program continues the United Fresh Start Foundation's commitment to support K-12 school nutrition operators with knowledge and connections in the produce industry, while also creating opportunities for fruit and vegetable suppliers to learn from this important, large volume foodservice customer," said Lisa McNeece, Vice President of Foodservice and Industrial Sales, Grimmway Farms and Chair of the United Fresh Start Foundation.
Programming will include daily online presentations and virtual discussion groups to connect produce suppliers and distributors with K-12 school foodservice menu planners. Sessions will elevate best practices to source, serve and promote fresh fruits and vegetables to children at school, address current school foodservice challenges and assist industry suppliers to better understand school sales opportunities.
"The COVID-19 pandemic and subsequent supply chain disruptions have significantly impacted the ways in which schools are making meals available to children, and how the industry is able to service this unique customer," said Andrew Marshall, United Fresh's Director of Foodservice and Foundation Partnerships. "The Back to School sessions will be an opportunity to understand each other's challenges and priorities going forward, as well as spark new ideas for collaboration."
In addition to education sessions, the United Fresh Start Foundation will host a School Foodservice Partner X-Change the week of August 2, organizing a limited number of private virtual meetings between produce suppliers and school foodservice decision-makers. Produce companies can highlight kid-friendly products and packaging applicable for school foodservice customers, while school operators can provide feedback and share information about the the types of products that could be helpful for their various meal distribution scenarios. These meetings are modeled after United Fresh's past Partner X-Change programs to connect produce suppliers with retail and commercial foodservice buyers.
Traditionally, the United Fresh Start Foundation has organized networking and education sessions with school nutrition professsionals at the annual United Fresh Convention & Expo, and this year's virtual program continues this engagement.
Registration is free for K-12 school nutrition professionals, thanks to the generous support of this year's title sponsors: Duda Farm Fresh Foods, Grimmway Farms, Healthy Family Project and Taylor Farms.
The produce industry and school foodservice professionals can register for the "Back to School with Fruits and Veggies" Discussion Series at www.unitedfreshstart.org.
Program sessions include:
Highlighting Community Collaborations and Innovative Approaches to Promoting Fresh Produce to Kids
Understanding School Requests for Local Produce
Produce Supply Chain Insights and Collaborating with School Partners
Prioritizing Fresh Produce in the Year Ahead: Understanding the "Seamless Summer/SSO" Meal Pattern
The Future of Fresh Produce in Schools: What's Expected in SY2021-22 and Beyond
K-12 Connections Networking Reception
For more information, including sponsorship opportunities and how to participate in the School Foodservice Partner X-Change, visit www.unitedfreshstart.org or contact Andrew Marshall, Director of Foodservice & Foundation Partnerships, (202) 303-3407.
###


About the United Fresh Start Foundation
The United Fresh Start Foundation is a 501 (c)(3) not-for-profit organization focused exclusively on increasing children's access to fresh fruits and vegetables. Affiliated with the United Fresh Produce Association, the Foundation is committed to helping today's children achieve the public health goal to make half their plate fruits and vegetables in order to live longer and healthier lives. We work to create an environment in which kids have easy access to high-quality, great-tasting and affordable fresh fruits and vegetables, whenever and wherever they are choosing snacks or a meal, ensuring kids everywhere are Growing Up Fresh. More information at: www.unitedfreshstart.org/