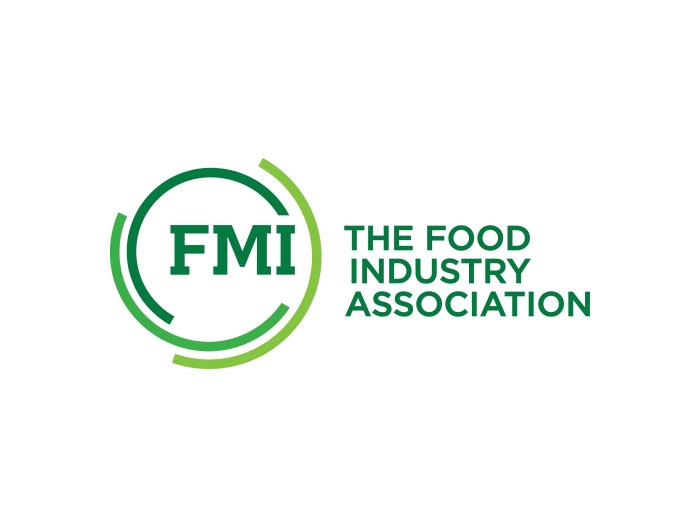 MIAMI —  Grocery Doppio, an independent source of grocery insights and data designed by Incisiv and Wynshop to help grocers jumpstart, accelerate, and sustain digital growth, today unveiled "The Impact of AI in Grocery," the debut report of a strategic new research partnership with FMI—The Food Industry Association. The report is a part of a multi-year program of quarterly insights and community engagement to help grocers navigate new technologies and meet evolving shopper expectations.
The Impact of AI in Grocery
The first report in the research program reveals the expectations, challenges, and use-cases of AI that grocers are focused on over the next 24 months, according to 152 grocery executives surveyed. Key insights include:
AI adoption will deliver $113 billion in operational efficiency and new revenue opportunities by 2025
73% of grocery technology executives expect AI capabilities to be embedded in most or all of their technology software by 2025
Grocers expect to increase their AI spending by 400% before 2025
18% of store associates, 73% of store tasks, and 53% of shopper queries could be eliminated or resolved through AI
Many more insights about the impact of AI on Grocery can be found in the report.
About the Grocery Doppio + FMI research program
The insights program will consist of quarterly research reports about business issues shortlisted by grocery executives. Each report will provide key insights from FMI members as well as recommendations for executives around the major bets that can keep their businesses competitive. In addition to the scheduled reports, the program will also conduct agile research on emerging topics that FMI members care about.
The other scheduled reports in the program are:
Understanding the Omnichannel Grocery Shopper (Q3, 2023)
Achieving Digital Profitability in Grocery (Q1, 2024)
Improving Sustainability Through Technology in Grocery (Q4, 2024)
"Shoppers today are redefining value and finding it goes beyond just price to include quality, relevance, experience and convenience," said Doug Baker, Vice President of Industry Relations at FMI. "This research program is designed to give custom insights to food retailers that they can implement and weave into their technology, e-commerce, and omnichannel business strategies."
"This program marks a strengthening of our relationship with FMI. As Grocery Doppio broadens its focus on digital, our partnership creates a formidable team to help the industry," stated Gaurav Pant, Chief Insights Officer, Incisiv.
"We're excited to be founding partners in this initiative with FMI and Incisiv and look forward to contributing to the digital maturity of our industry and making it even easier for grocery retailers to be successful online," said Charlie Kaplan, Chief Revenue Officer at Wynshop.
Today also marks the kickoff of Grocery Doppio's "AI in Grocery" virtual event taking place today and tomorrow featuring speakers from FMI, Giant Eagle, Mars, Wakefern, Good Food, Microsoft, Toshiba, Incisiv, and Wynshop. It will also profile the first cohort of Doppio Disruptors— firms that are using AI to transform the Grocery industry. The first class of Doppio Disruptors includes Halla, Verneek, Bungee Tech, and Focal Systems.
To download Grocery Doppio's "AI in Grocery Report" click here
To register and attend the "AI in Grocery" event, click here.
About Incisiv
Incisiv is a peer-to-peer executive network and industry insights firm for consumer industry executives navigating digital disruption. Incisiv offers curated executive learning, digital maturity benchmarks, and prescriptive transformation insights to clients across the consumer and technology industry spectrum.www.incisiv.com
About Wynshop
Wynshop is an ambitious team of digital innovators obsessed with a solitary mission—helping grocers and other local store-based retailers grow wildly successful online businesses. Its refreshingly easy-to-use digital commerce platform enables efficient in-house picking, reduces fulfillment costs, and gives retailers the ability to control every facet of their customers' digital shopping experience. This results in a more personalized customer journey and amplified shopper loyalty.
About FMI—The Food Industry Association
FMI works with and on behalf of the entire industry to advance a safer, healthier, and more efficient consumer food supply chain. FMI brings together a wide range of members across the value chain – from retailers that sell to consumers, to producers that supply food and other products, as well as the wide variety of companies providing critical services – to amplify the collective work of the industry. www.fmi.org