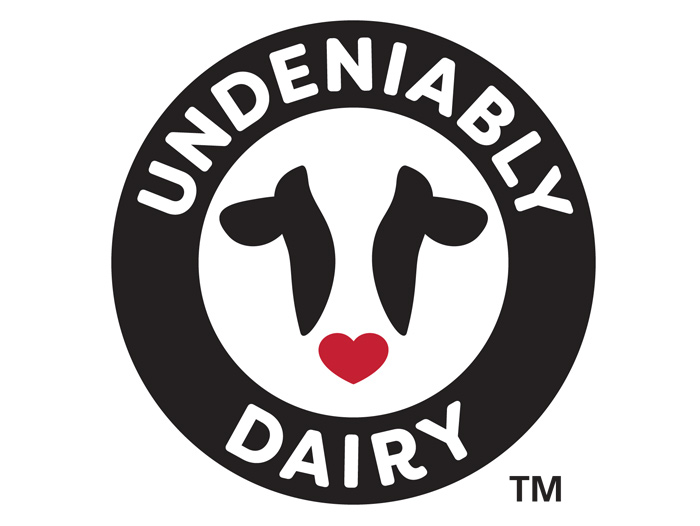 SYRACUSE, N.Y. – Three local dairy farmers hosted more than 14,500 live viewers for the American Dairy Association North East Spring 2021 Virtual Farm Tours, May 11-13, as they explained the modern dairy farm practices they use to produce safe, high quality milk.
Stacey Copenhaver's tour of Talview Dairy, Lebanon, Pa., for elementary students drew 11,700 live viewers; Adam Bates of Stauffer Farms, North Lawrence, N.Y., hosted 1,945 middle school students; and Emilie Mulligan of Mulligan Farm, Avon, N.Y., led 860 high school students.
"We're so appreciative of our dairy farmers for opening their barn doors to host the farm tours and for sharing their vast knowledge about the technology involved in producing milk, as well as their passion for the industry," said ADA North East CEO Rick Naczi. "The number of live viewers clearly demonstrates consumer interest in learning about where their food comes from, and we anticipate many more will watch the recorded tours."
"I think the farm tours are so impactful because it gives the children a chance to see where their food comes from and to have a better understanding of how it gets from the farm to the grocery store shelves," said Copenhaver, a former elementary school teacher.
Both Mulligan and Bates believe the tours are critical to telling positive dairy stories and encourage other farmers to host tours if they are comfortable.
"It's really great to have people interested in what's happening on the farm," said Mulligan. "I also enjoy talking with other media outlets to help tell our story."
Bates added, "Hosting the tour was a worthwhile experience from both my side and for the kids."
First grade teacher Gina Pronesti, from Reid Elementary, Middletown, Pa., agreed, saying, "This was a fantastic opportunity for our students that we teach both in the classroom and at home on Zoom. Both types of learners enjoyed this program."
The students asked thoughtful questions, ranging from the amount of milk each cow produces; how long do cows live and how much do they weigh; how many employees are on the farm; how many calves are born in a day; what happens to the bull calves; can cows have a calf on their own; how much does it cost to feed the cows; what is the most recent technology used on the farm; and do the cows have names, among others.
All three dairy farmers participated in several media interviews leading up to each tour and will also participate in post-event media interviews. Copenhaver was featured on four television stations in the central Pennsylvania area, as well as in several print newspapers. Mulligan was interviewed on multiple western New York television and radio stations, as well, as in local newspapers. Bates was featured in print and television in New York's North Country. A few local media outlets even watched the tours in a classroom with students to get their reactions during the live tours.
All tour recordings are available  here on AmericanDairy.com. For more information, call 315.472.9143.
About American Dairy Association North East
American Dairy Association North East (ADA North East) is the dairy farmer-funded organization funded by participating dairy farmer's checkoff investment to build demand and sales for milk and dairy foods throughout the local region. Representing nearly 10,000 dairy farm families in Delaware, Maryland, New Jersey, New York, Pennsylvania and northern Virginia, ADA North East develops and implements local programs to drive milk and dairy sales at retail outlets and in schools. The organization also conducts consumer education about dairy through events, traditional and social media, and in collaboration with health professionals through National Dairy Council®. ADA North East works closely with Dairy Management Inc.™, the national dairy checkoff organization, to support nutrition research, national partnerships and developing export markets for dairy to bring a fully integrated promotion program to the region. For more information, visit www.AmericanDairy.com.