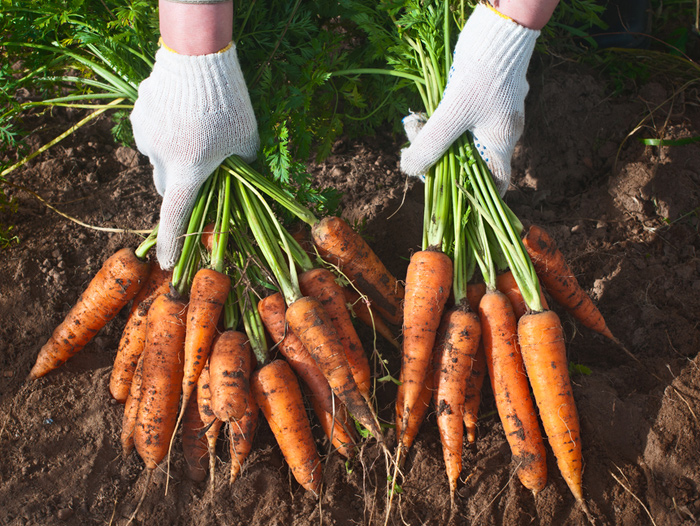 BAKERSFIELD, CA —Grimmway Farms, a global produce leader and the world's largest producer of carrots, has activated its Sparks, GA carrot packing facility to provide customers with a regional solution through mid-May. The California-based company is offering conventional cello and jumbo carrots grown in the Southeast and packed under the Grimmway Farms, Bunny Luv and Premier labels.
"Sourcing carrots from our Sparks, GA facility is a great option for customers and distribution centers in the Northeast, Southeast and Midwest," says Mike Anspach, Vice President of Sales at Grimmway Farms. "We offer great quality and service as our customers have come to expect from Grimmway and Sparks provides a seamless transition for regional partners during this season of local availability."
Grimmway is loading carrots from the Southeast facility Monday through Friday from 10am to 6pm and Saturdays from 10am to 5pm (EST) by appointment only. To place an order, please contact a sales representative at 661-845-9435. To book a loading appointment, please call 1-866-328-6867.
The company is set to showcase its full set of fresh carrot products and organic vegetable offerings at the Southeast Produce Council's Southern Exposure tradeshow taking place in Orlando, FL March 7-9. Attendees are encouraged to stop by the booth (Booth #1010) for more information about Grimmway's seasonal and year-round programs.
About Grimmway Farms
Family-owned and headquartered in Bakersfield, California, Grimmway Farms traces its roots to a produce stand opened by the Grimm brothers in the early 1960s. Grimmway is a global produce leader and the world's largest producer of carrots. Grimmway supplies more than 65 organic, USA-grown crops and brands include Cal-Organic Farms and Bunny-Luv. Grimmway is committed to caring for customers and employees, honoring sustainable practices and preserving natural resources for future generations. For more information, visit www.grimmway.com.