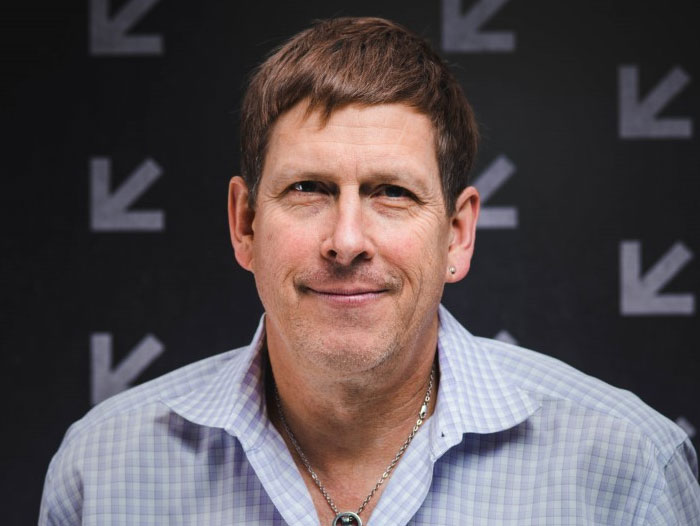 WASHINGTON, D.C. – Hugh Forrest, Chief Programming Officer of SXSW (South by Southwest), will deliver a keynote during BrandStorm™ 2020, on Tuesday, February 11 in Austin, TX. Forrest will speak on the storied history and growing success of the annual event best known for its conferences and festivals that celebrate the convergence of the interactive, film, and music industries that has grown to influence business and entrepreneurial innovation.
SXSW launched as a music-only event in 1987 and attracted 700 attendees. More than 30 years later, it has emerged as a premier destination for creative innovators from dozens of industries, attracting more than 70,000 registrants from around the globe.
"Austin is known for its culture – be it food, music, or the growing technology boom, and SXSW is the embodiment of the Austin cultural experience," said Mark Munger, Vice President of Sales & Marketing, 4Earth Farms and Chairman of United Fresh's Produce Marketing & Merchandising Council. "We're elated that Hugh Forrest will be joining us during our own produce marketing event this February. I look forward to the energy he'll bring to the inspired ideas and strategies of BrandStorm."
Forrest was named "Austinite of the Year" in 2012 by the Austin Chamber of Commerce (along with fellow SXSW Directors Roland Swenson, Louis Black and Nick Barbaro). He currently serves on the Board of Directors for Austin Habitat for Humanity and on the Board of Directors for the Austin-based accessibility company Knowbility.
Following Forrest's presentation, BrandStorm attendees will participate in FRESHx, an interactive pitch where they'll present their creative strategies for elevating fresh produce in the global food narrative. "Each year, BrandStorm provides an interactive format that encourages fresh produce marketers to get out of their seats and into the spotlight," said Kim St George, Vice President of Business Development at Renaissance Food Group and Vice-Chair of United Fresh's Produce Marketing & Merchandising Council. "FRESHx will allow for the presentation of the big ideas that produce marketers are clamoring to unleash. There's no better place to incubate the strategies that will raise fresh produce consumption through marketing than at BrandStorm!"
United Fresh's fifth annual BrandStorm, February 10-12, 2020, will take place in Austin, TX after four consecutive years in San Francisco, CA. Held at the University of Texas at Austin's AT&T Hotel and Conference Center, the event boasts the only annual opportunity for produce marketers to gather to dive into marketing education, idea-sharing and innovative dialogue with peers and colleagues alike.
United Fresh members can attend BrandStorm for $695 with discounts offered to marketing teams (from the same company) at the reduced rate of $645 each when you register two or more colleagues. Non-members can attend for $895. Attendees can register here: www.unitedfreshbrandstorm.org. United Fresh 2020 Conference & Expo exhibiting companies can once again send a first-time BrandStorm attendee for free as part of the 2020 Exhibitor Value Package. Take advantage of this opportunity by contacting John Toner, United Fresh's Vice President of Convention & Industry Collaboration at 202-303-3424.
For more information about BrandStorm education, registration or to sponsor at the event, contact Mary Coppola, United Fresh's Vice President, Marketing & Communications at 202-303-3425.
###
About United Fresh Produce Association
Founded in 1904, the United Fresh Produce Association brings together companies across every segment of the fresh produce supply chain, including growers, shippers, fresh cut processors, wholesalers, distributors, retailers, foodservice operators, industry suppliers and allied associations. We empower industry leaders to shape sound government policy. We deliver the resources and expertise companies need to succeed in managing complex business and technical issues. We provide the training and development individuals need to advance their careers in produce. Through these endeavors, we unite our industry with a common purpose – to build long-term value for our members and grow produce consumption.