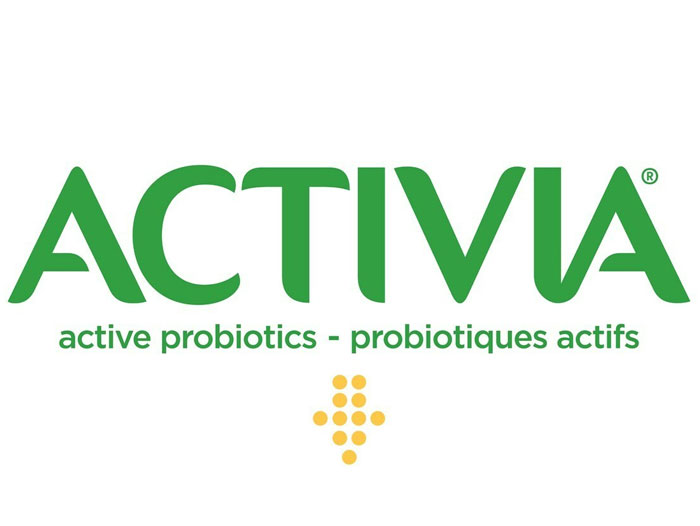 TORONTO – Activia – pioneer of probiotic yogurt in the Danone family of brands – is proud to announce its first-ever We've Got Guts Forum. The public event will offer complimentary programming that promotes the importance of gut health amongst attendees while empowering them to live their best lives. The free, in-person forum will take place in Toronto on September 22 at the community cultural hub at Artscape Wychwood Barns.
The We've Got Guts Forum aims to inspire and empower attendees through meaningful talks, informative science-backed insights, and hands-on workshops hosted by some of Canada's top thought leaders. The renowned speakers will address the topics of gut health and empowerment through different lenses, offering fresh perspectives and constructive advice for those seeking to enhance their daily lives. Among the recognized speakers are:
"Through our upcoming We've Got Guts Forum, Activia wants to help Canadians uncover the information and tools they need to live life as their authentic selves," says Janick Couture-Houle, Senior Brand Manager for Activia at Danone Canada. "We've brought together Canada's gutsiest experts to educate attendees while igniting fun and insightful conversations. Through moving masterclasses, practical workshops, and lively networking opportunities, our aim is to spread awareness about the power of both nourishing and trusting your gut."
The We've Got Guts Forum will also feature a social call to action component on behalf of two remarkable local organizations that are generating positive social change: Canadian Digestive Health Foundation and Dress for Success Toronto. As part of Activia's commitment to empowering women, and in support of Dress for Success Toronto, the brand invites attendees to donate clothing on-site to support with helping women and non-binary individuals succeed in the professional world.
"As a purpose-driven company, our mission at Danone Canada is anchored in bringing health through food – a mission that the Activia brand has championed for decades with Canadians as the market pioneer and leader in probiotic yogurt," adds Eric Maffert, Senior Marketing Director, Dairy at Danone Canada. "Launching the We've Got Guts Forum is also how we play our part in educating and empowering Canadians through food and the importance of gut health."
Tickets for the We've Got Guts Forum are now available through the official event website. Visit https://socialmission.activia.ca/ to reserve your place.
Event details & how to register:
When: Friday, September 22, 2023 at 8:30 AM ET
Where: Artscape Wychward Barns, 601 Christie Street, Toronto ON M6G 4C7
To learn more details and secure a spot at this event, please visit https://socialmission.activia.ca/.
About Activia:
Activia is a part of Danone North America and includes a variety of delicious and nutritious probiotic yogurts and drinks that help support gut health. Backed by over 20 years of research, and holding the #1 yogurt brand position in Canada, Activia knows that overall wellbeing starts from within. The brand was ahead of gut health trends and has been offering a broad range of products to help address the growing interest in this space. From classics like Activia Regular, a delicious, nutritious probiotic yogurt that contributes to the health of gut flora, to innovations like Activia Smoothie, a wholesome blend of Activia yogurt smoothly mixed with a delicious concoction of fruits and seeds, Activia's yogurts and drinks contain more than one billion live and active probiotics to help support gut flora. Activia is a modern gut health innovator and is passionate about helping consumers feel their best with products that contribute to healthy gut flora.
About Danone Canada:
Danone Canada is a business unit of Danone and operates from head offices in Toronto, Ontario and Boucherville, Quebec. Danone Canada is the country's largest consumer-facing Certified B Corporation®, demonstrating that the company meets the highest standards of social and environmental performance, accountability, and transparency. Danone Canada's ambition is to bring Canadians healthful dairy, plant-based products and beverages, coffee creamers, and create economic and social value. Its portfolio of brands includes Activia®, Silk® plant-based foods and beverages, Oikos®, Danone®, So Delicious® Dairy Free, Stok®, DanActive®, International Delight® and more.
For more information about Danone Canada, visit www.danone.ca, Facebook (@danonecanada), Twitter (@DanoneCanada) or LinkedIn.