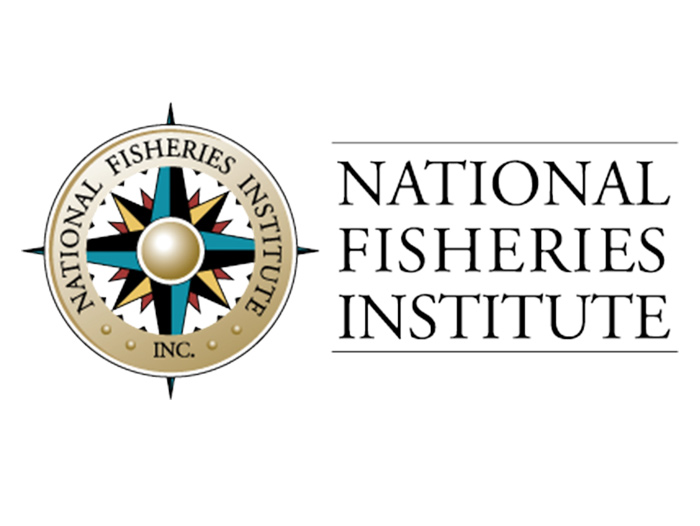 McLean, VA – The National Fisheries Institute (NFI) is announcing a new YouTube channel, AboutSeafood, that educates health care professionals and curious consumers about the role of seafood in the diet. NFI's registered dietitian, Jennifer McGuire, hosts the channel.
"Seafood is one of the healthiest foods on the planet, yet confusion still exists about how much to eat, what pregnant women and children's seafood diets should look like, and how fish fits into an overall eating pattern," said Jennifer McGuire, MS, RD. "Through conversations with colleagues in the nutrition space, we hope to debunk myths and provide clarity about seafood."
The core videos on the AboutSeafood YouTube channel feature McGuire with expert guests, like registered dietitian and author of My Two-Year-Old Eats Octopus, Nancy Tringali Piho. These ten minute conversations include graphics, pull-out quotes, and tips for RDs and consumers.
The channel also offers shorter videos where McGuire shares quick facts about seafood nutrition.
"YouTube is the second largest search engine behind Google, making it an important platform to provide accurate, actionable information about eating seafood from credentialed professionals," said Lynsee Fowler, NFI's Communications Manager. "We're certainly not new to this space – we've produced more than 600 videos on our primary NFI YouTube account, but having a channel specifically focused on health and nutrition, that brings in specialists from all over, is an exciting new video effort."
Viewers can get to know the AboutSeafood host in an introductory video where McGuire shares her background in nutrition and describes what eating seafood looks like inside her home with her husband and three sons in Texas. McGuire explains that she lived in different cities during each pregnancy, and received conflicting and often inaccurate advice about eating seafood from her respective health care providers.
"Having a deep understanding of nutrition science is the backbone of the information my guests and I share in these conservations," said McGuire. "By pairing that science with practical tips, we help health care professionals – and the families they interact with – get more seafood on the table."
The channel will be regularly updated with new videos. McGuire is attending the Food and Nutrition Conference and Expo in Philadelphia October 26-29, where she'll be sitting down with a handful of nutrition experts to film new episodes for the channel. Stay tuned.
###
NFI is the leading trade association for the seafood community in the United States. For more information, visit our website at www.AboutSeafood.com.