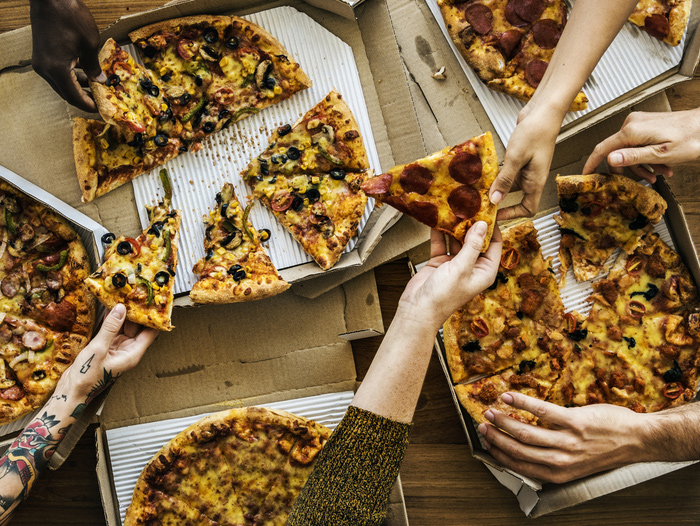 Chicago — For a variety of reasons — streaming media, working from home, the need to find comfort and shelter from the maddening crowd, or practicing Hygge, the Danish art of coziness — U.S. consumers are staying home.  Staying home also means eating more meals at home and an increasing number of those meals are purchased from restaurants and foodservice outlets. In the year ending September 2018 dining at a restaurant represented 37 percent of all visits and remained flat compared to last year and restaurant meals consumed in-home accounted for 32 percent of all traffic and increased visits by 2 percent, reports The NPD Group. 
Proof that U.S. consumers are homebodies is that 71 percent of those who chose to eat at home were at home prior to eating the restaurant meal. Adult, single person parties with higher incomes of $100K or above are driving the majority of restaurant meals eaten at home increases. Families and groups of five or more make up 31 percent of foodservice meals eaten at home, according to NPD's ongoing foodservice market research, CREST®.
The 2 percent increase in eaten at home restaurant meals is reflected across restaurant segments, quick service and full service. Although dinner still represents almost half of all at-home occasions for foodservice, morning meal, and lunch showed the strongest growth in the period. French fries, burgers, and pizza topped the list of menu items eaten at home from quick service restaurants; and Chinese/Asian/Indian, rice, and French fries were the top menu items from full service restaurants eaten at home, reports NPD.
"Home is where the heart is when it comes to U.S. consumers but they still look for the convenience that is offered by a ready-made restaurant meal," says David Portalatin, NPD food Industry advisor and author of Eating Patterns in America. "We don't look for this trend to change anytime soon and operators and foodservice manufacturers can take advantage of the stay-at-home movement by offering at-home eaters with innovative ready-to-eat meal solutions and a greater degree of convenience."
-30-
About The NPD Group, Inc.
NPD is the leading global provider of market information and business solutions covering brick-and-mortar, e-commerce, and emerging channels in more than 20 industries. We combine our unique data assets with analytic solutions to help our clients measure performance, predict trends, and improve results, advising them to help drive successful growth. Practice areas include apparel, appliances, automotive, beauty, books, consumer electronics, e-commerce, entertainment, fashion accessories, food consumption, foodservice, footwear, home, juvenile products, mobile, office supplies, retail, sports, technology, toys, travel retail, games, and watches / jewelry. For more information, visit npd.com. Follow us on Twitter: @npdgroup